Step-by-step instructions:
In the app store, search for "OneRoom Remote" app. This is what it will look like: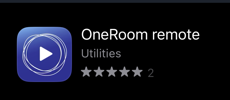 Press the button to download the app.
Open the app and you will be taken to the log in screen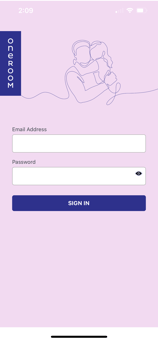 Enter your email and the password you use for the web console. To learn how to change your password, please read this article.
When you have logged in successfully, you will see the remote app main page.